Welcome back Ladies and Jets
to another Daily Buzz.

To start things
off I would like to introduce our full Kage Line Up!
Last time we didn't have everybody, but now we
have all six leaders!
Can we get a round of applause?
*claps*
Death Kage:
Kymir
Crested Kage:
Goshen
Storm Kage:
Rokugen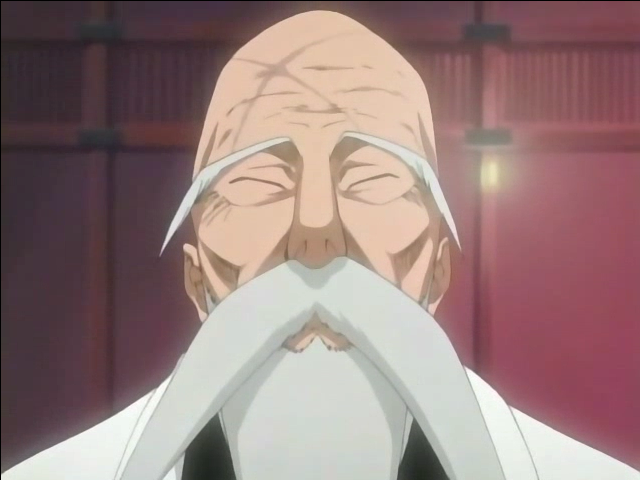 Magma Kage:
Kira

Stealth Kage:
Kurome

Snow Kage:
Kazuma

*another round of applause*
---
Moving on to the next topic!
Ladies and Gentlemen. The last few
days the Admins and Mods have been discussing
ways to make Ninja Legend even more epic.
Koriyama, our awesome new mod recently
made us headbands in order to achieve this greatness.
Take a look:
The Death
The Snow
The Stealth
The Storm
The Crested
The Magma
How about a round of applause for Koriyama!
*cheers and claps*
Before we head to our commercial break,
we also have one more graphic designs to show off,
thanks to our loveable Kinaga.
Take a look:
Talk about artist! These two guys bring
out the best in Ninja Legend.
Let's give them a round of applause!
---
Okay, now for a commercial break
---
Welcome back from the commercial break,
let's move on to our newest section of
the Daily Buzz (aka I just came up with this)
JAYMARU'S PROPHECIES!
For this section of the Daily Buzz,
I will give each village a small prophecy to
figure out. Some may be good, so may be
bad, but it will all be plot related. If you
can figure it out, you'll win a cool
prize. There are hints all over the site.
(post your guesses in a reply)
Here we go:
For the Death:
When the blood moon rises the earth will be stained with red. The Death will not crumble, but they shall bury the dead.
For the Crested:
When fire meets ice, a storm will rise. You will decide who lives and who dies.
For the Storm:
You are the light that guides the way.

For the Magma:
You are the fire that drowns out the darkness.
For the Stealth:
In the Unknown you shall seek, the guardian of which no one speaks. The quiet soul, gentle like wind, will warm your souls, and bring peace to the land.
For the Snow:
Fire poses a threat you cannot escape, leave your land or face a terrible fate.
---
Okay, so maybe you're a bit confused or even creeped out about what's coming your way, so let's take some of that
stress away.
---
Welcome back from commercial break.
Let's get some village news rolling.


The First Kage's Meeting has started

Kurome now has an Assistant

Kira now has an Assistant

The Shattered Blades stirred up a bit of trouble at the Snow Festival

The Genin seemed to have made a small friendship

The What If IC game is on fire with ideas that I have read over and will use. >_>

Kages need to start sending their ninja on missions

Genin training is going well

That's all folks! But before we go, here's part two:
And of course, we love comments and suggestions.
Our commercial breaks are meant for entertainment, but
you can tell us what you want to see more of.

A super edition will be out soon enough too.

BYE!